Chiefs release CB Darrelle Revis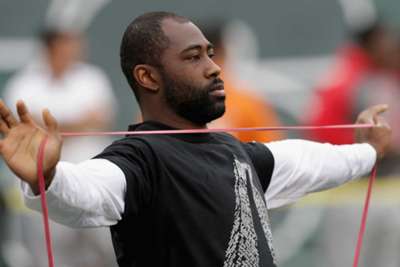 The Kansas City Chiefs released Darrelle Revis just months after signing the seven-time NFL Pro Bowler to a two-year contract.
Kansas City decided to part ways with the 32-year-old cornerback – who signed an incentive-laden contract – on Thursday
Revis enters free agency shortly after signing with the Chiefs late in the regular season.
A Super Bowl champion with the New England Patriots in 2014, Revis was expected to make $10million in guaranteed money if he remained on the roster during the 2018 season. 
Revis played during the Chiefs' loss to the Tennessee Titans in the wildcard playoff in addition to five regular season games, in which he made 11 tackles. 
Although Revis faces an uncertain future, he has been one of the top corners in the league this decade.