Johnson retired because he was ´stuck´ in Detroit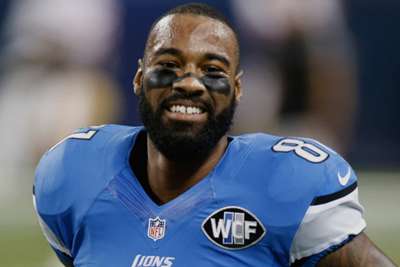 Calvin Johnson said he retired because he was "stuck" in Detroit and did not see the Lions winning an NFL Super Bowl.
Johnson and the Lions have not had a happy divorce. The latest saga in the six-time Pro-Bowler's rift with Detroit came to light on Tuesday.
The 31-year-old wide receiver cited his former team as a reason for retiring while he was in Italy last week.
"Of course I thought about it. Just like in basketball, you know, guys, they create these super teams. But it's not quite like that in football where I had the freedom just to go," Johnson said.
"I was stuck in my contract with Detroit and they told me they would not release my contract, so I would have to come back to them.
"I didn't see the chance for them to win a Super Bowl at the time, and for the work I was putting in, it wasn't worth my time to keep on beating my head against the wall and not going anywhere."
Johnson was prolific in a Lions uniform, hauling in 731 receptions for 11,619 yards and 83 touchdowns in nine seasons.
Earlier this year, Johnson voiced his displeasure after the Lions made him repay part of his signing bonus once he retired.
Detroit's relationship with former star running back Barry Sanders also soured after he prematurely retired. Their rapport has since improved, but it appears Johnson and the organisation have an uphill climb.